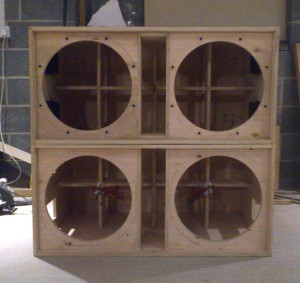 At Blue Aran we're passionate about speakers – whether it's building new speakers  refurbishing old speakers or reconing blown drivers, we love it all.
We know there are plenty of you out there who love speakers just as much as we do, and we want you to share some photos of your build projects so that we can inspire the next generation of DIY builders. 
Just email us with your photos,  and we'll add them to our blog.  Feel free to include as many photos as you like.